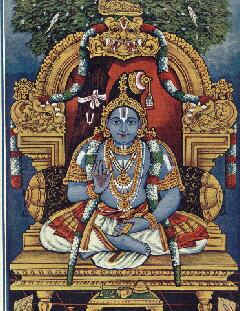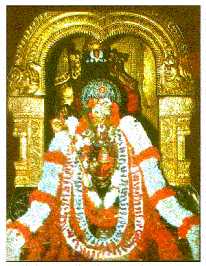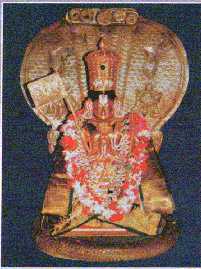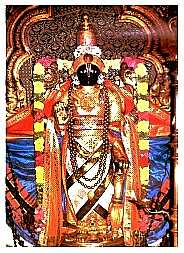 | | | | |
| --- | --- | --- | --- |
| ALWAR | EMBERUMANAR | JEEYAR | TIRUNARAYANAN |
Welcome to the Sri Vaishnava Home Page. The motto is to help spread far and wide, the tenets of Srivaishnavism and provide the materials and articles like stotrams and translations and Poorvacharya kritis and meanings.
This venture is begun with the Infinite Grace and Blessings of His Holiness Sri Yadugiri Yatiraja Sampatkumara Ramanuja Jeeyar Swamy of Tirunarayanapuram.
Here are the links to the available Stotrams in PDF format in Sanskrit script and in Kannada and Telugu. If desired these can also be provided in Tamil (with numbered consonants) and Malayalam too. Adobe Acrobat Reader is needed to read these files, which may be downloaded from Adobe website. The stotrams can be printed out in a handy book format.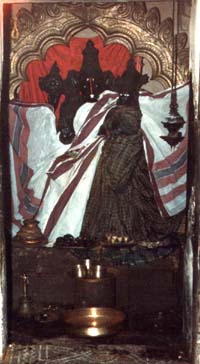 This is the famous Sri Lakshmi Varaha Nayanar sannidhi at Sri Varaha kshetra next to Kalyani saras at TiruNarayanapuram, Melkote. Photo uploaded on the occasion of Kaisika Dwadasi on 27th Nov 2001. Click the next word for a large photo of the same Large. The text of Sri Kaisika Puranam or Kaisikopakhyanam which is read by many devotees on Kaisika Dwadasi day ie 27th Nov 2001, can also be downloaded from the above table, for the benefit of the interested devotees of Sri Lakshmi Varaha Nayanar.
[Hit Counter]